Summer is here and besides its many benefits, we can add an abundance of fresh, delicious fruits and veggies that make our life so much more colorful during this season. Consumed raw, in salads or smoothies, they help us embrace a more balanced lifestyle.  Check out our selection of ten easy to make smoothies that will make you look and feel better, guaranteed!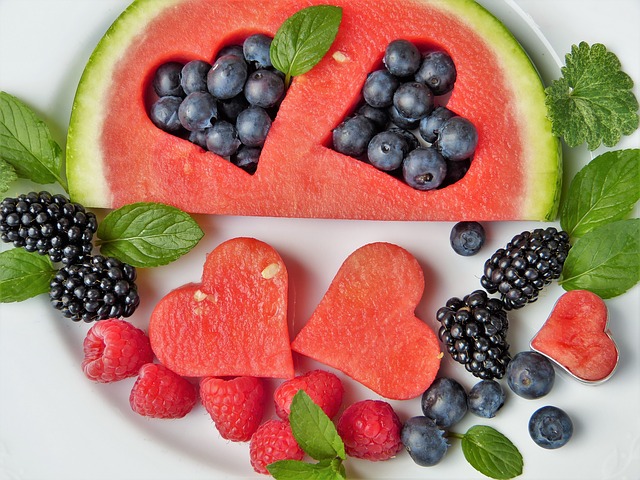 Easy to Make Smoothies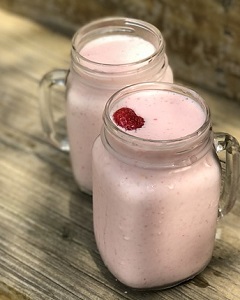 Smoothies are literally the easiest meal to make in the whole world. They do not require any boiling, cooking or, simply put, any fire/heat what so ever (Paleo fans rejoice 🙂 )! Just use your imagination and combine ingredients that you love: fruits, veggies, powder based, flavored protein, water, yogurt, milk- produced by cows or from nuts and seeds; now that we have mentioned them 🙂 nuts and seeds; honey, agave syrup or whatever sweetener source you prefer if you crave for more sugary treats. Basically, the sky is the limit. Of course, if you want to tackle it like a pro, you should keep a balance since abuse is never ok. Here is where we hope we can help with these 10 easy to make smoothie recipes, with fantastic advantages!
Ginger Pear Smoothie
This smoothie is ideal for anyone looking to improve their complexion and have radiant skin, healthy hair and nails. This smoothie boasts antioxidants, detoxing properties and it is packed with micronutrients.
Ingredients 
1/2 banana, frozen
1/2 pear, skin on
6 cm piece cucumber, skin on
1 cm knob ginger
1 date pitted
1 and a half cup of baby spinach
1/2 cup cashew or silvered almonds
250-300ml coconut water chilled
Handful ice
Garnish
Shredded coconut
Frozen berries
Superfood Boost
Mix in a blender until smooth an enjoy!
Flax to the Max Smoothie
Food rich in omega 3 fatty acids, like flaxseed and avocado can aid in the detoxification process by lubricating the intestinal walls, absorbing unhealthy toxins and then removing them from your body.
Ingredients
1 cup blueberries
1/2 cup pitted cherries
1 teaspoon wheat germ
2 teaspoon ground flaxseed
water
Garnish
Superfood Boost
Sprinkle a few chia seeds: Chia seeds are a concentrated superfood containing healthy omega-3 fatty acids, carbohydrates, protein, fiber, antioxidants and calcium!
Goji Beet Smoothie
Beetroot is wonderful for the blood and heart health, for boosting stamina and fighting inflammation. Goji berries are high in calcium and vitamin C and are commonly known as some of today's superfoods.
Ingredients
1 orange
1/2 beetroot, peeled
1/4 cup goji berries, soaked for 5 minutes in some warm water to become soft
1/4 cup cashew or flaked almonds or 1 tablespoon chia seeds
200-250 ml coconut water chilled
handful ice
Garnish
shredded  coconut
frozen raspberries
goji berries
Superfood
Vitamin Kale Smoothie
Any green smoothie is an excellent source of vitamins and minerals – magnesium, folic acid, vitamins A, C, K, E. First of all, kale has very few calories and that makes it ideal for those that want to shed some extra weight. Second, it has no less than 45 types of antioxidants and also fat Omega-3 acids, vitamins K, A, C, E, zinc. It is great for the digestive and cardiovascular system.
Ingredients
a handful of kale leaves
a handful of spinach leaves
a cup of ice cubes
1 apple
1 banana
a cup of pineapple cubes.
a cup of almond milk or, if you do not want milk, use water.
Garnish
blueberries, sliced kiwi, coconut flakes, chia seeds, a lime wedge and/or pomegranate arils
Superfood
All the ingredients are mixed in the blender until the composition is homogenized.
Watermelon Hydration Smoothie
The watermelon is a true summer star! Every 100 grams of this fruit contains 30 calories, 1 gram of fiber, 10 grams of sugar, 1 gram of protein, vitamin A, C, E, D, niacin, thiamine, vitamin B6, B12, pantothenic acid, numerous minerals such as iron, calcium, magnesium, manganese, potassium, phosphorus, zinc, selenium etc.
The antioxidants combined with the vitamins contained in the melon play an active role in the prevention of many cancers. Melon plays an equally important role in the treatment of various organ infections, including inflammation of the joints.
Ingredients
1 1/2 cup watermelon, no seeds, cut in cubes
1 cup frozen strawberries
half a frozen banana
half a cup of almond milk
lime juice
You can also add one tablespoon of chia or hemp seeds
Garnish
Mint leaves, a lime slice for extra freshness and cooling
Superfood
one tablespoon of chia or hemp seeds
For a more consistent smoothie add more strawberries, for a more diluted one, more almond milk.