Smoothies are a great way for your baby to experience the full range of textures and flavors from the freshest fruits and vegetables. They are an ingenious method to familiarize the picky eaters with nutrient-rich, healthy choices.
Smoothies contain fiber, vitamins, antioxidants and natural sugars. This is why they are ideal for children. The different fruit mixes make it possible to obtain smoothies with an infinite number of colors, another plus with the little ones.
A special focus is put on the best baby smoothie cup models since using the right tools can really make a difference. Our post guides you through some of today's best options and strives to help you make the best possible choice.
Can You Give Babies a Smoothie? Yes, If You Pay Attention to These Aspects
Smoothies are often viewed as a healthy snack or meal replacement for adults.
The reason why smoothies have become so popular these days is that they are relatively quick and easy to prepare and can keep you full until your next meal. It is also a way to combine a lot of healthy foods into one glass, foods that would normally take longer to eat.
There is also a lot of advertising from brands selling various smoothies for weight loss or as a way to reduce hunger, meal replacements, vitamin/energy boosters, etc.
But should they be given to babies?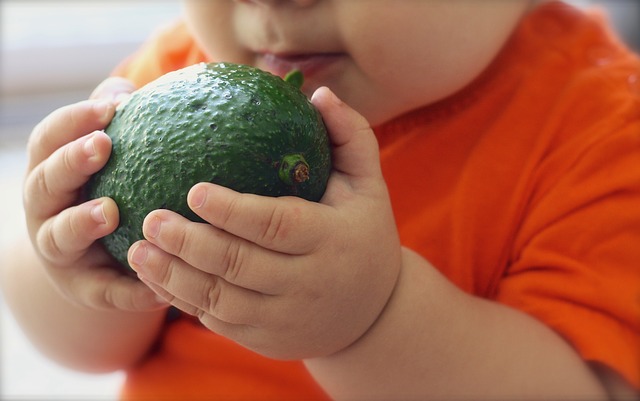 Most babies are ready for solids between 5 and 6 months. But there is no general rule and you should allow some flexibility. Make sure your child does not have an allergy to the ingredients you intend to use. You can prepare a smoothie after your baby reaches 6 months old.
For your baby, it is best to avoid prepackaged smoothies or those that are used for weight loss or those that are intended to serve as an appetite suppressant. It is best to make your own smoothies at home so that you have full control over the ingredients.
It is also a good way to give your child nutritious foods (like oatmeal) that can be painful to spoon but is more edible when mixed and served with other ingredients.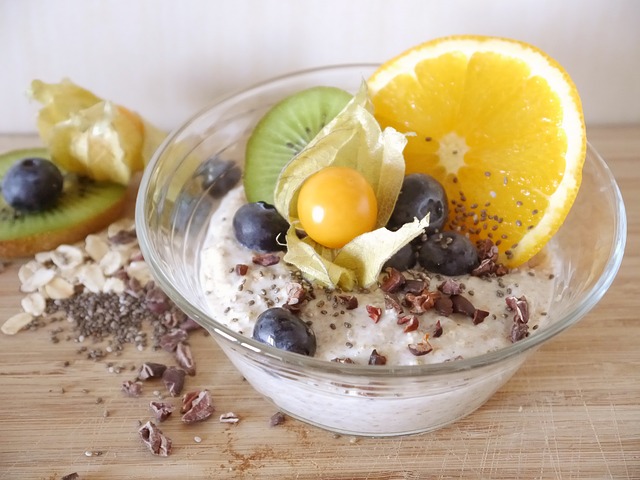 Be sure to check the allergies and digestion of each ingredient used in the smoothie before giving it to your baby. If you give your baby something in a smoothie that he cannot handle, it is more difficult to determine which ingredient is causing the problem.
To introduce new foods, make sure you only give your baby one new food per 3-day period, then monitor how they accept it, how they digest it, and any stomach problems. Once a new item is approved, you can add it to their food journal and you soon have a list of pre-approved foods that your baby responds well to.
Aspects to Consider When Introducing Smoothies for Babies
Not too many food combinations
Most likely, a smoothie contains several different foods all mixed in a blender, and while they may be beneficial, your baby does not need to eat all of these foods at the same time. Take it easy and don't make overly exotic smoothies at first. Use a fruit that your baby has already tasted and accepted. To start with, it is better to make a smoothie containing only one fruit. As your baby grows, you can start combining the fruits for more flavor and better nutritional value. The same goes for vegetables.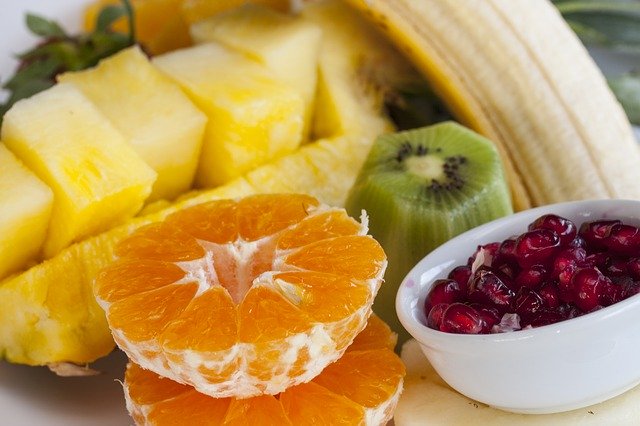 Avoid Too Much Sugar
Many smoothie recipes require ingredients that contain sweet foods such as fruits. You need to choose your ingredients carefully or modify the recipes to reduce, if possible, the sugar content.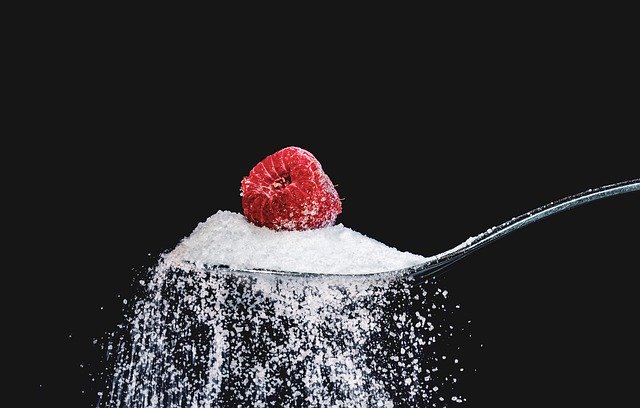 Prepackaged smoothies, that simply require adding water or milk, certainly contain large amounts of sugar, or they have sugar substitutes if it is a diet or low-calorie version. Sugar levels are something you should watch for in the first years of your child's life.
Vary with breast milk
If you are looking for a quick meal for your baby, breast milk is always the best solution. You don't have to stop breastfeeding your baby starts eating solid foods. You can supplement them with their diet as long as you are still producing. Adding breast milk to your baby smoothies is a great way for them to get the nutrients they need.
Now that we have tackled some key aspects to make your baby's smoothies experience more enjoyable, we can head back to our main topic: the best baby smoothie cup.
Baby smoothie cups are the ideal way to customize each experience and avoid spending too much time on cleaning messy kitchens or clothing items.
Check out the best baby smoothie cup models below!
Best Baby Smoothie Cup Models
Recommended by U.S pediatric dentists, this Avent straw cup facilitates healthy oral development thanks to the short straw design. The straw allows the natural tongue movement and swallowing process. The product is easy to clean and the straw is nice and thick.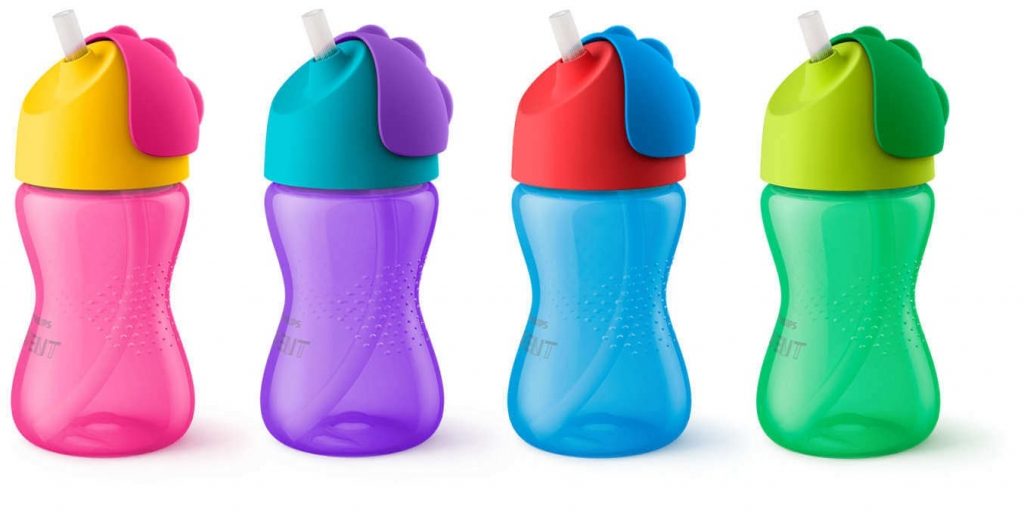 Kids love to feel like grown-ups and that is why they will adore these Contigo tumblers. In various colors to match everyone's taste, each cup has a soft grip bottom that prevents slipping and tipping. The cup has a top-rack dishwasher safe lid and body. The straw twists apart for easy cleaning.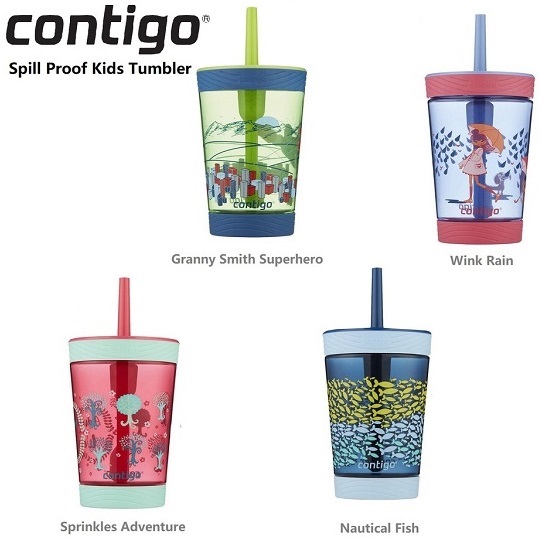 If you are looking for a safe, clean, spill-proof baby smoothie cup, this Oxo model is the answer. Besides being leak-proof, the cup is easy to clean and durable.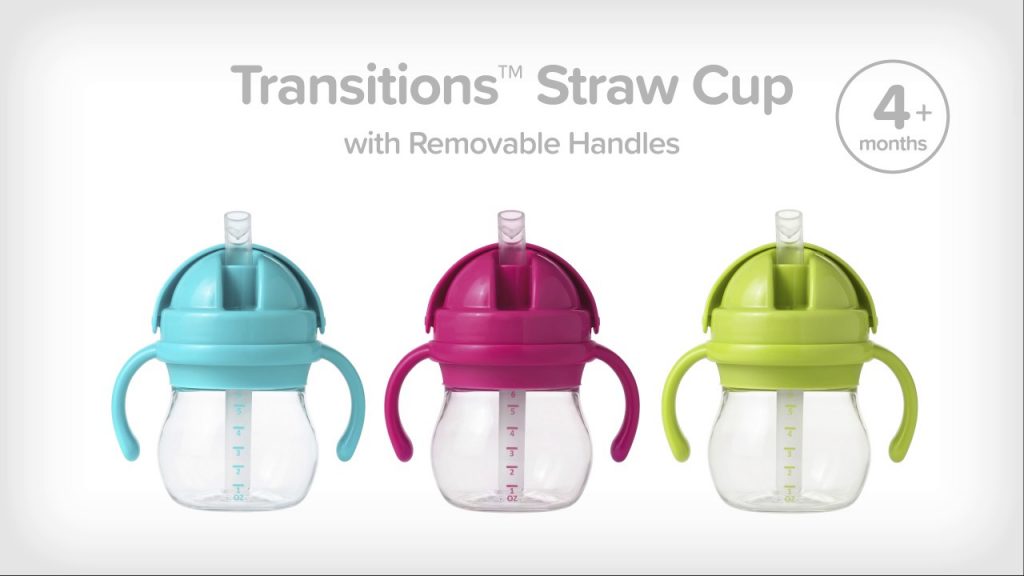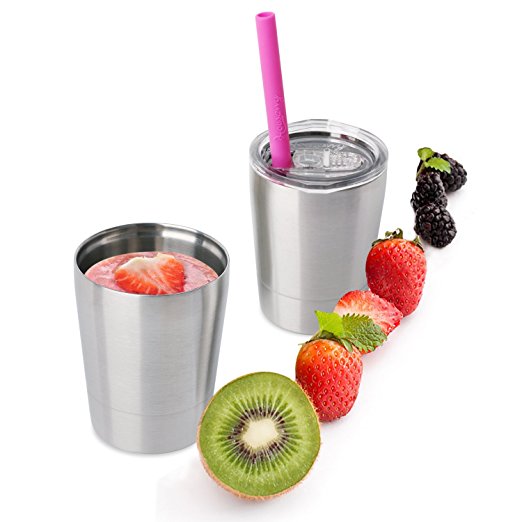 If you want to avoid plastic and glass containers, these food-grade stainless steel cups are a perfect choice. The straws are "squishy" and soft and they come in a good size, easy for kids to hold. Reusable and eco-friendly, these cups keep the content cold or hot for a longer period of time and prevent any after taste.
This fun colored, eco-friendly glass tumblers come coated with a protective silicone sleeve and silicone straws with stoppers for a mess-free snacking/drinking time. You can also use them for food storage with the leak-proof and airtight lids included.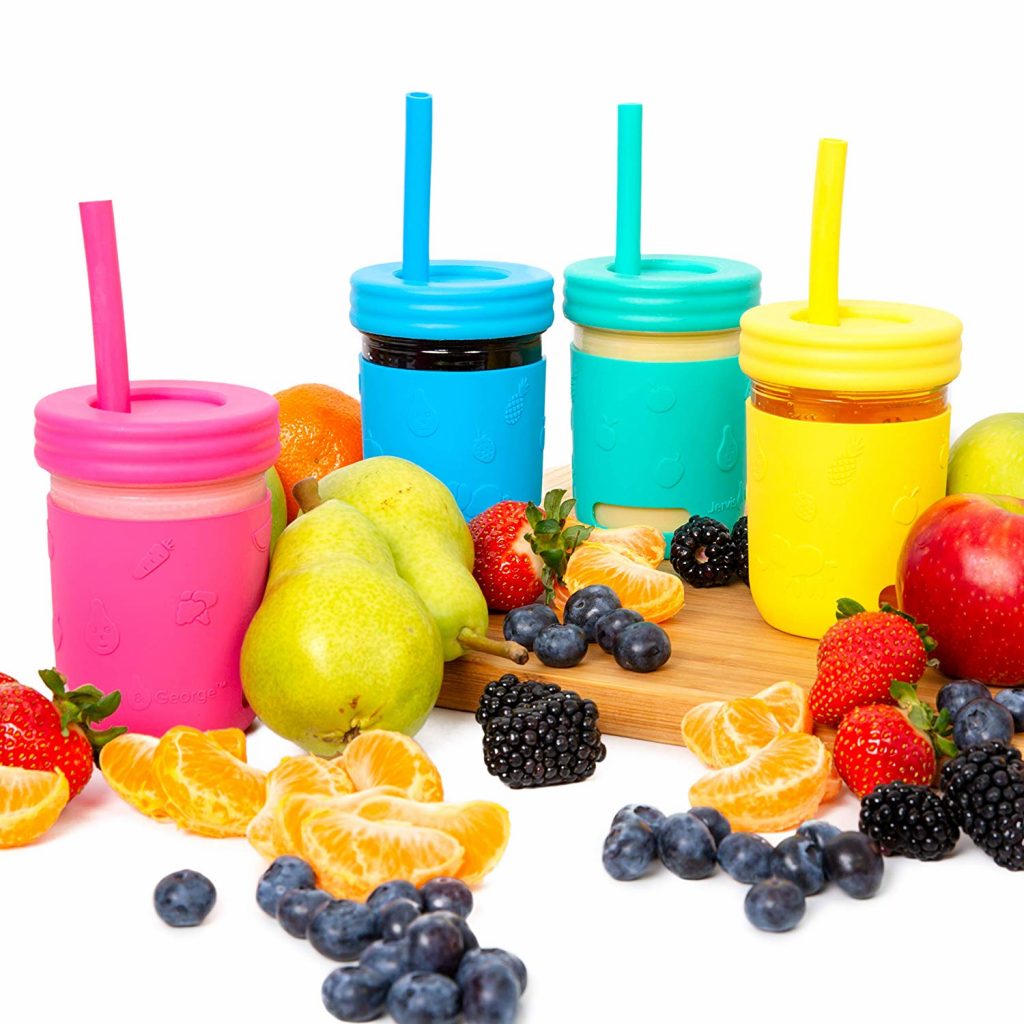 The Disney Baby Mickey Mouse and Minnie Mouse 7 Ounce cups are a fun way for your baby to transition from sippy to straw. The easy-to-grip handles help the little ones drink with confidence.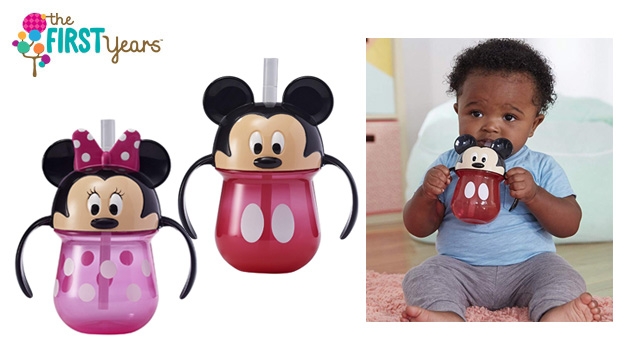 Engineered to make feeding and handling easier, these BPA free cups come with a soft silicone straw, gentle on tender gums and emerging teeth. An ingenious Touch-Flo straw valve guarantees for a spill-proof experience. No worries though, a child's natural sucking reflex will allow these products to function properly, no extra effort needed.

Easy to fill thanks to the wide opening and easy to clean since it basically turns inside out, this bottle has a great anti-spill system that allows your baby to enjoy freshly pureed smoothies, applesauce, yogurt, water or juice without any worries for a messy experience. It is made out of 100% food-grade, non-toxic materials.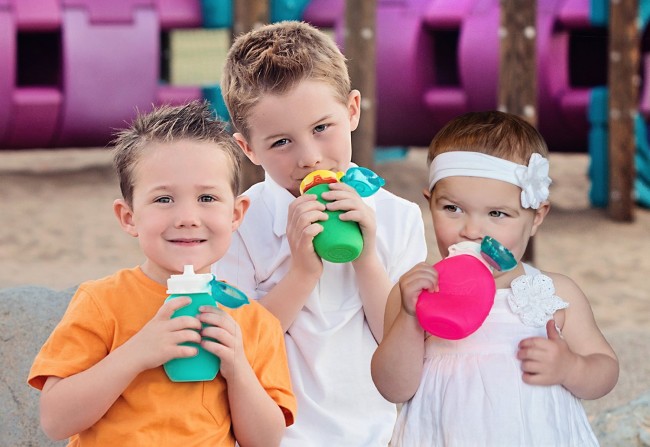 These double zipper, reusable, food pouches are a reliable alternative for the classic baby smoothie cups. They are strong, easy to clean and fill, made of high quality, safe materials. Your kids will enjoy the fun and healthy meals and you can benefit from a very cost-effective deal.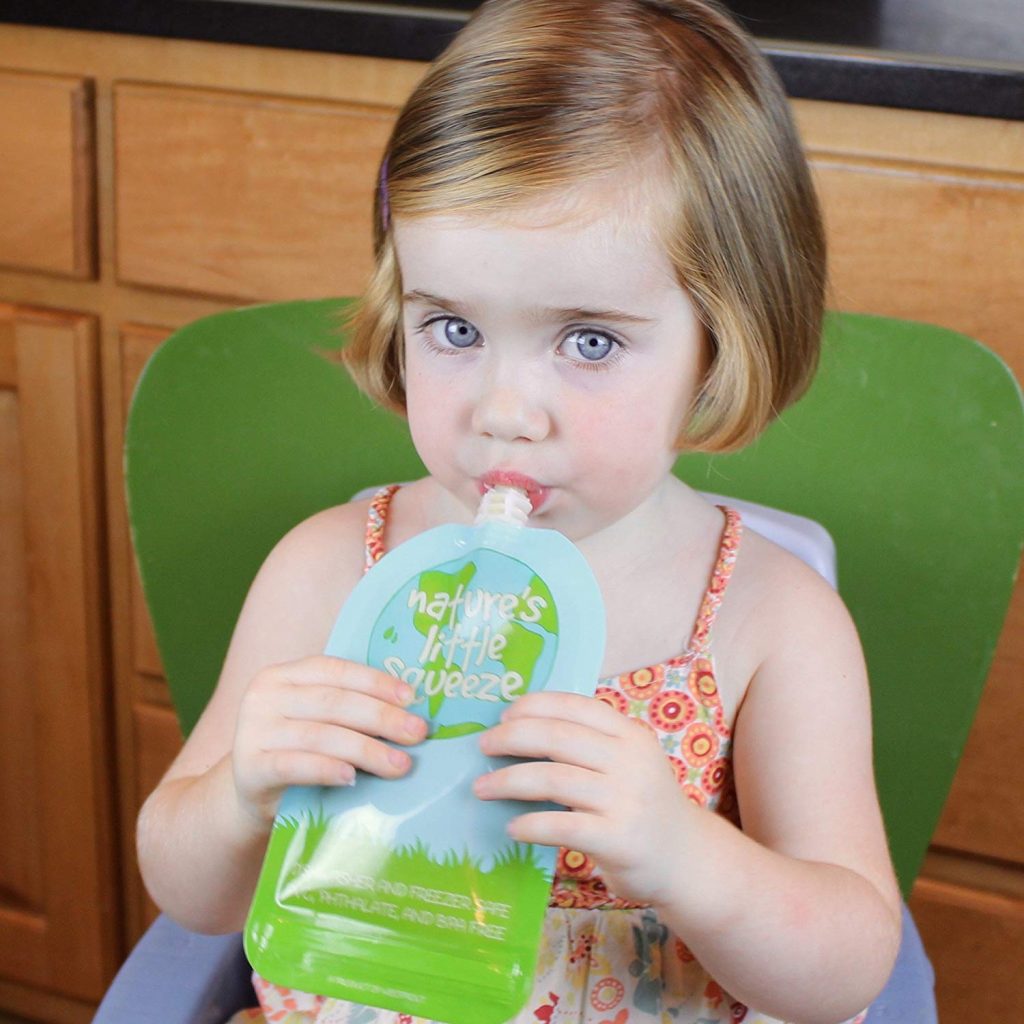 First of all these cups impress with their super sturdy looks and the feel of quality material. The cup is recommended for 18+ months and it is the perfect size for training purposes. While the cup is not really spillproof, it compensates with bright, attractive colors and a very easy to clean design.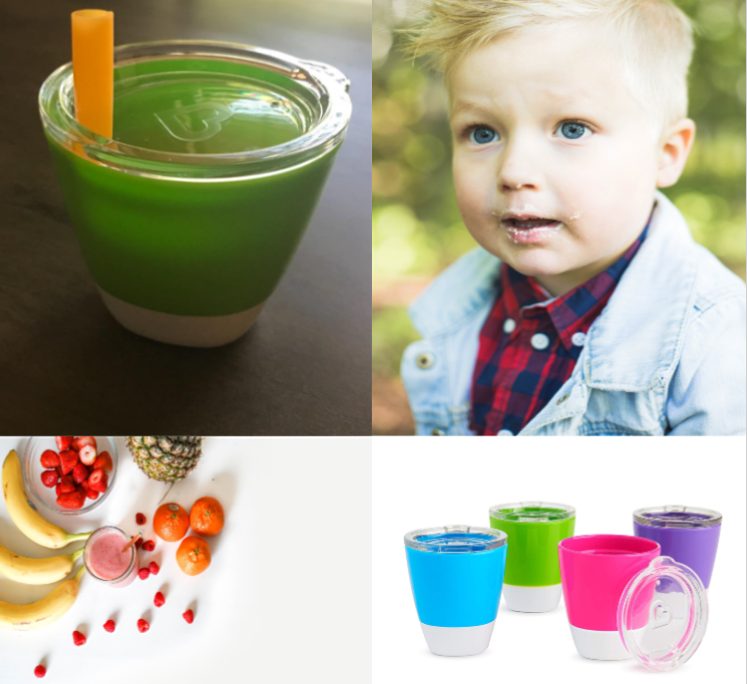 As you can see there is plenty of variety when it comes to finding the best baby smoothie cup. Start with a clear image of what you want- functionality, safety, attractive, durable design, etc. When it comes to messy meals, your baby has a different plan so maybe you should not put too much hope in the cups advertised as 100% spill-proof. What is important is to keep the cup clean. Also, opt for a model that is easy to handle by tiny hands and lacks choking hazards.