Last Updated on
Smoothies are a great way for your baby to experience the full range of textures and flavors from the freshest fruits and vegetables.  They are an ingenious method to familiarize the picky eaters with nutrient-rich, healthy choices. Customize each serving and don't waste much time cleaning the kitchen by using one the best baby smoothie cup models below!
If you want to avoid plastic and glass, these food-grade stainless steel cups are a perfect choice. The straws are "squishy" and soft and they come in a good size, easy for kids to hold. Reusable and eco-friendly, these cups keep the content cold or hot for longer period of times and prevents any after taste.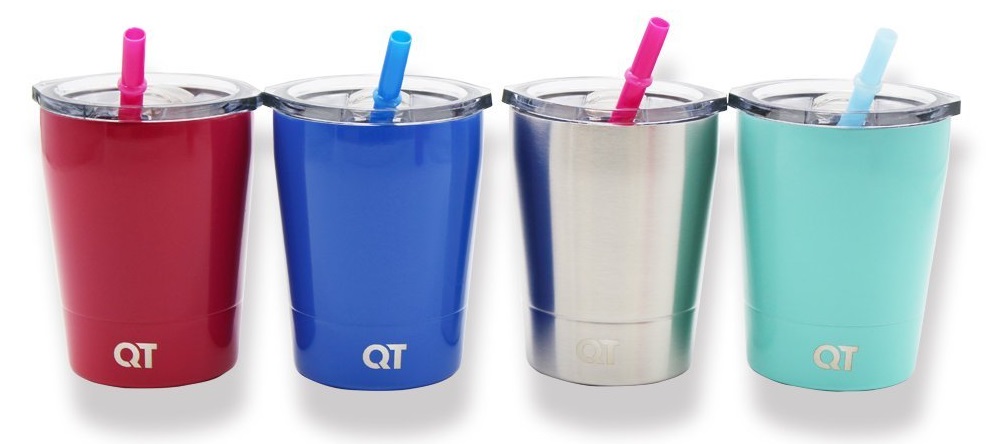 Kids love to feel like grown-ups and that is why they will adore the QT, stainless steel cups. In various colors to match everyone's taste, each cup has a lid that can be closed completely and includes straws to make drinking easier for children. The food grade, 18/10 stainless steel guarantees the best quality and sturdiness of the product.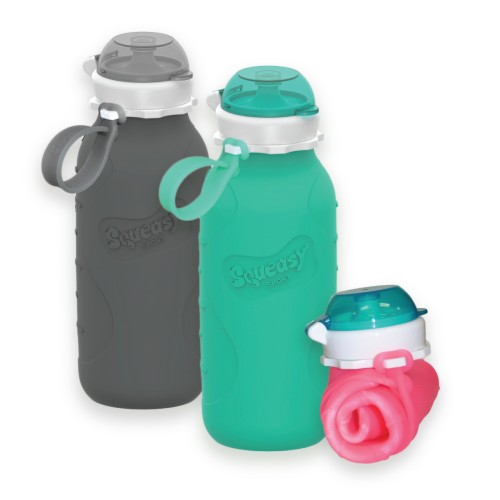 This versatile bottle features a removable, no spill insert, perfect for serving beverages to younger children to prevent spills or just to slow the flow. It is made of 100% food-grade silicone, microbial resistant: BPA, PVC, and Phthalate Free. You can wash it in the dishwasher- top shelf or store it in the fridge. What is really unique about this bottle is that it collapses flat, making sure no content is lost and also takes up little storage space once it is empty.
Easy to fill thanks to the wide opening and easy to clean since it basically turns inside out, this bottle has a great anti-spill system that allows your baby to enjoy freshly pureed smoothies, applesauce, yogurt, water or juice without any worries for a messy experience. It is made out of 100% food grade, non-toxic materials.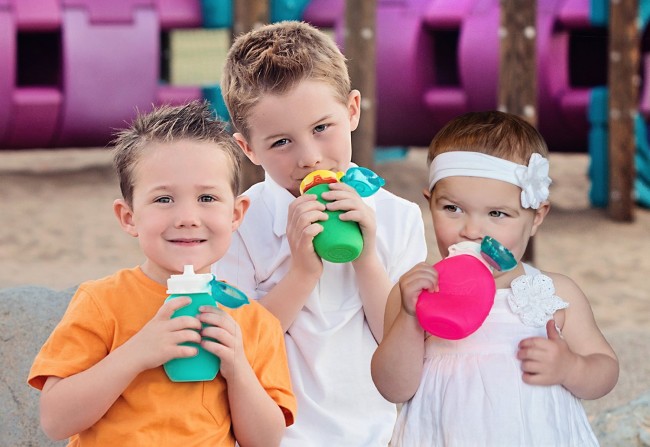 This model is recommended for children 24 months and up and it ensures a perfect transition from bottle to sippy cups and straws. It is perfect for homemade baby food and smoothie recipes.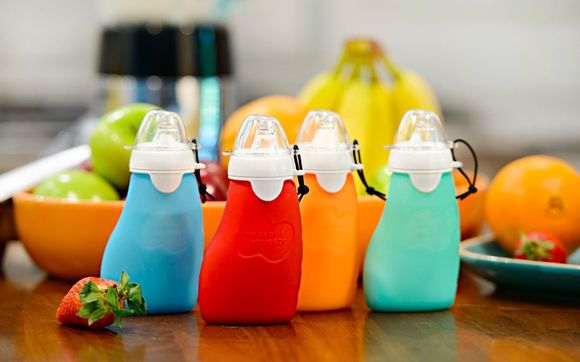 These double zipper, reusable, food pouches are a reliable alternative for the classic baby smoothie cups. They are strong, easy to clean and fill, made of high quality, safe materials. Your kids will enjoy the fun and healthy meals and you can benefit from a very cost effective deal.