A blender is a very useful appliance in any kitchen. Whether you have small children and wish to prepare nutritive meals or delicious desserts fast and without too much mess or you wish to start a healthier way of life and introduce more fruits and vegetables into your diet, a blender can be your trusted assistant.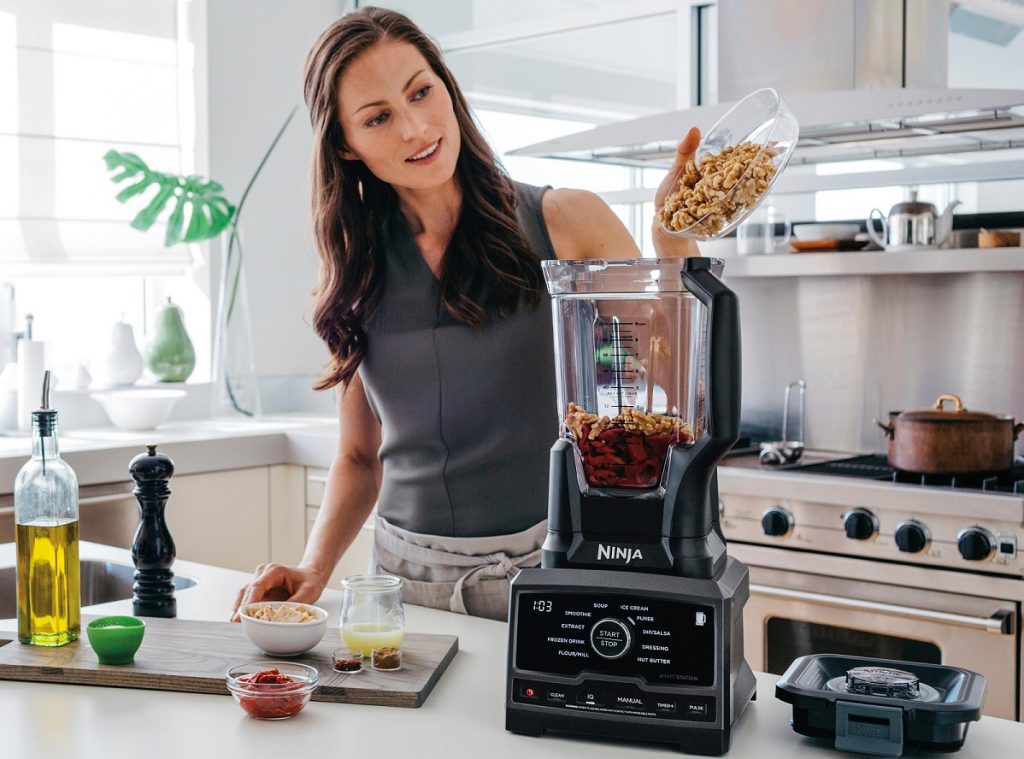 Ninja Chef High-Speed Blender 1500 W
In the following post, we have gathered 5 of the best counter-top blenders available for sale these days, with prices that will satisfy any budget and performances that exceed expectations. Highly appreciated by thousands of users, these models are ready to improve your life's quality and save you precious time for the activities that really matter for you and your family.
Best Countertop Blenders
When you want to buy a good counter-top blender it is best to establish a budget and your reasons to invest in this appliance. There are different types of blenders, different price ranges and different features depending on the desired use. Our top picks try to satisfy even the most exigent customer and are fit for the most demanding blending tasks.
This 700 watts of power blender has everything you could wish for at a more than decent price: it it great for making protein and fruit smoothies, crushing ice and grinding coffee/nuts/ spices. With 12 blending function and a no-mess pouring spout it is the perfect kitchen aid. The stainless steel base and sturdy, glass jar give it a sleek look that will make it stand out in any kitchen.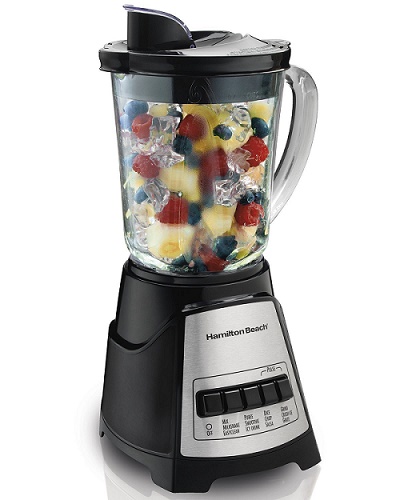 Features
700 Watts of peak blending power to easily handle a variety of blending tasks.
12 blending functions.
Unique, no-mess pouring spout with hinged cap.
40 oz. dishwasher safe, BPA-free glass jar.
3-year limited warranty
If you are seriously into smoothies and plan to follow a strict, everyday diet based on them, you should definitely go for a Ninja Professional Blender (BL660). This particular model comes with a tempting price for the professional features that it brings: 1100 Watts power, patented crushing technology and an extra-large, 72 oz. capacity jar.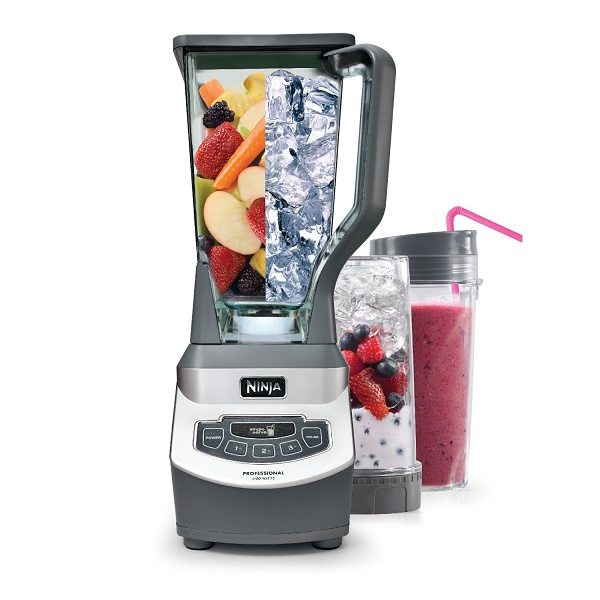 Features
1100 Watts of power
72 oz. XL Pitcher with Blade and Lid
(2) 16 oz. Nutri Ninja® Cups
(2) Single Serve To-Go Lids Single Serve Blade Assembly
Durability and performance that is what Oster promises to deliver. 1000 power watts/ 600 blending watts combined with the all-metal drive and reversing blade technology ensure a smooth mix of any ingredients no matter their consistency. Several pre-programmed settings and a great price make this model a top choice for both an experienced or a novice smoothie aficionado.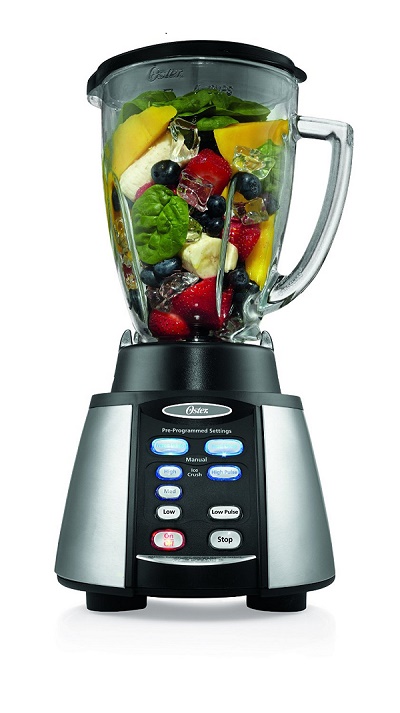 Features
Power Boosted – 1000 power watts and 600 blending watts
PreProgrammed Smart Settings™ Technology takes the guesswork out of blending with easy, one-touch controls for expert results
Dual Direction Blade Technology™ Stainless steel, the 6-point blade works with a motor to automatically kick in reverse and free jar jam-ups
All-Metal Drive – Durable metal-to-metal connection allows you to blend up to 10,000 smoothies
7 Speeds – Different ways to make it fresh from LOW to HIGH PULSE
6-Cup Boroclass® Glass Jar – Dishwasher safe for an easy cleanup
2 Ounce Filler Cap – Built-in markings to measure and pour ingredients while blending
Oster® 10 Year All-Metal Drive Limited Warranty for lasting durability
3 Year Satisfaction Guarantee
This exquisite model by Blendtec is a premium, commercial quality, 1560-watt countertop blender with 3 HP direct-drive motor. This versatile appliance will replace most of the small kitchen appliances: it makes smoothies, fresh juice, ice cream, milk shakes, margaritas, soups, sauces, bread dough, dressings, salsas and more!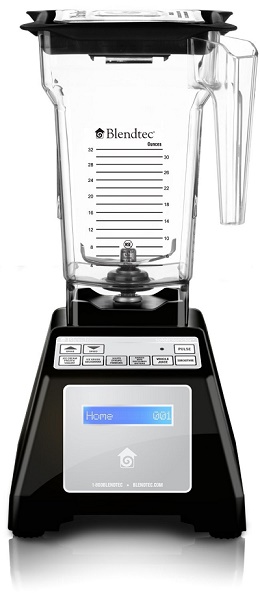 Features
13 amps
1560 watts, 3 peak horsepower motor
Direct-drive motor
Solid-state electronics
Preprogrammed blending cycles; digital touchpad controls; auto-shutoff
2-prong stainless-steel blade spins at up to 29,000 rpm; ice-crushing guarantee
2-quart square blending jar; secure-fitting lid; user guide and recipes included
3-year motor-base warranty; 1-year jar warranty; lifetime coupling-and-blade warranty
Speed, power and efficiency- that is what KitchenAid brings into your kitchen. Pulse function, 1-5 speed settings and crush ice mode ensure an optimal experience and exceptional results.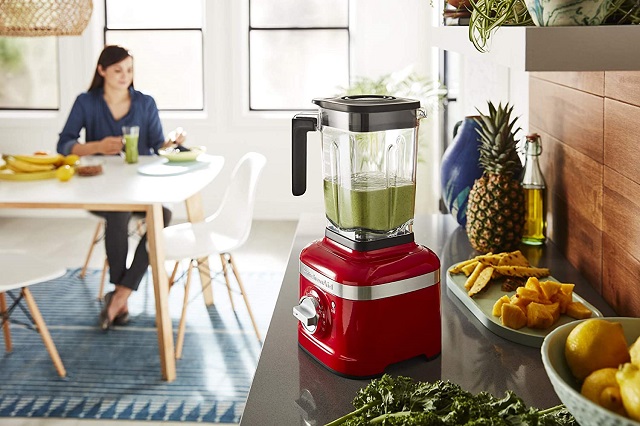 Features
A unique asymmetric blade that blends at four distinct angles to pull contents into the blade.
5 peak HP motor
3 preset recipe programs: ice crush, icy drinks & smoothie and 5-speed variable speed dial
Intelli-speed motor control senses contents and maintains the optimal speed to power through all ingredients
Budget-Friendly Best Countertop Blenders
There are plenty of reasons why one could be on a budget when buying a blender.
Firstly, maybe you are just starting experimenting with smoothies and want to see if this habit would stick. There is no point in investing hundreds for a passing fad.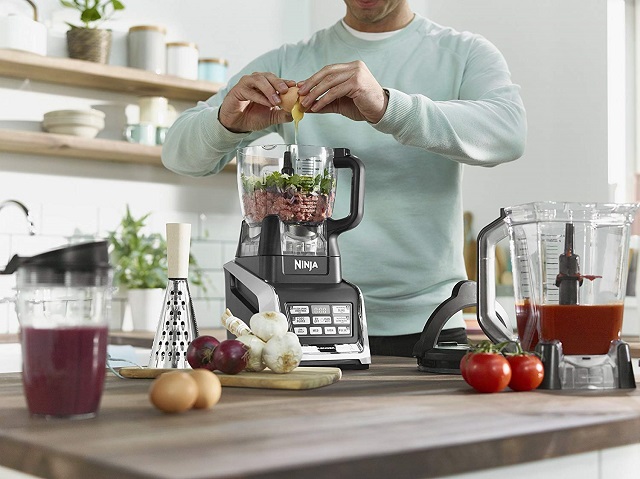 Secondly, maybe you want a more frugal life without imposing constraints. Being budget-conscient in these murky times shows forethoughtful character rather than stinginess.
Lastly, you love sporting the latest models in all aspects of your life, and always look to enjoy all that the consumer market has to offer. There is no reason to block serious amounts of money in a countertop blender that you intend to swap for the newer model in less than 1-2 years.
Best Countertop Blenders That Deliver Without Breaking the Bank
The following countertop blenders are great for personal, family use. They are not heavy-duty appliances but have decent results with green smoothies or breaking ice from time to time. They are not ideal for making soups or various nut butters.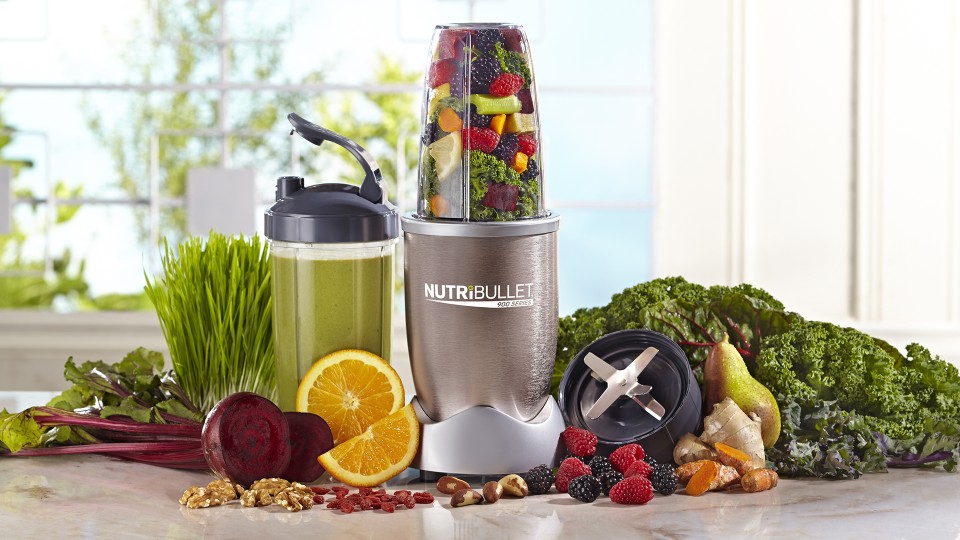 Although struggling a bit with larger frozen ingredients, this Nutribullet model is quite powerful. It is easy to clean and some components are even dishwasher safe. The 2 To Go cups are pretty handy when you wish to take your smoothies with you.
Features
Optimized 900-watt motor
Refined nutrient extraction, stainless steel blades
Hassle-free cleaning – simply twist off the blade, rinse with soap and water, and put the cups in the top rack of the dishwasher
Various colors to customize your kitchen
This item comes with a 1 year Limited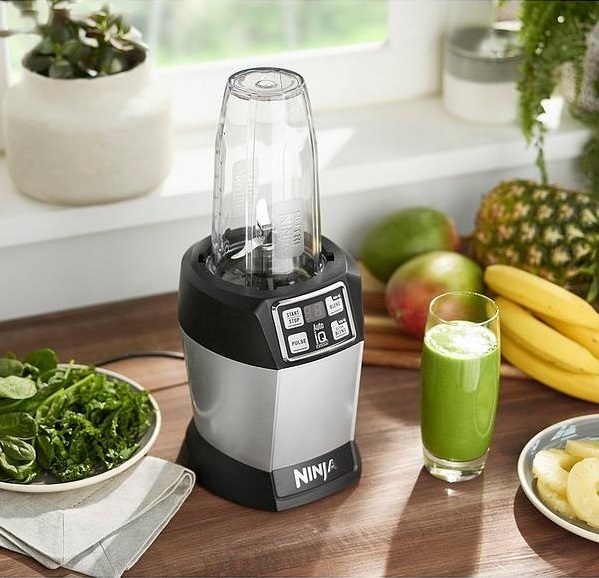 This is the perfect solution for the "to-go" smoothies: blend your preferred mix directly in a cup and enjoy it wherever you want. The process is smooth, effortless and mess-free. 2 intelligent blending programs, exclusive to Ninja, consisting in unique pulse, pause and blend patterns deliver excellent results with both fresh and frozen ingredients.
Features
Auto IQ technology features intelligent programs that combine unique timed pulsing, blending, and pausing patterns that do the work for you
Powerful nutrient and vitamin extraction system provides great tasting, nutritious beverages
1000 watt motor has the power to crush through whole fruits, vegetables and ice in seconds
Includes: (1) small 18 ounce Nutri Ninja cup, (1) regular 24 ounce Nutri Ninja cup, (2) sip & seal lids, (1) pro extractor blades