A blender is one of the most versatile appliances that you could have in your kitchen. It makes it easier to introduce more fresh fruits and vegetables in your lifestyle, vary the tastes and textures, with ease, and enjoy super-foods that are barely cooked, packed with vitamins, oxidants and healthy nutrients.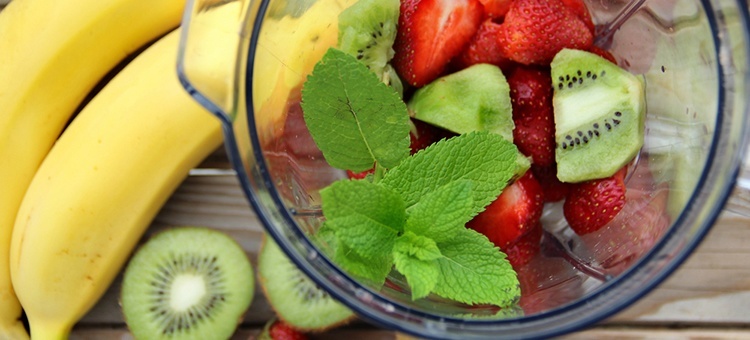 Besides helping you cook larger quantities of fresh veggies and fruits, a blender can successfully do a lot more: making smoothies, preparing purees from different nuts, grinding your own flour, making cold, creamy soups, preparing the creams, barter or dough for different cakes/pizzas, making your own yogurts or vegetable milk, preparing pesto or crushing ice.
The possibilities are endless and the market offers different types of blenders to make the choosing process pretty hard. Before buying a random model ask yourself some edifying questions: What is the main purpose for the blender: heavy duty, frequent or occasional use? Is it easy to clean? If the model takes lots of time to clean it is very possible that you won't be very motivated to use it often. What extra functions would you require to make your life easier? What to choose between glass and plastic jar?

Would a hand held blender do the job or should you rather go for a sleek, stainless steel counter-top model?
In the following post we try to offer enough arguments to help you make the right choice when it comes to different types of blenders.
Aspects to Consider When Choosing Between Different types of Blenders
Most blenders have a plastic or a glass jar. Preferable would be to opt in for glass models since they are more sturdy and durable.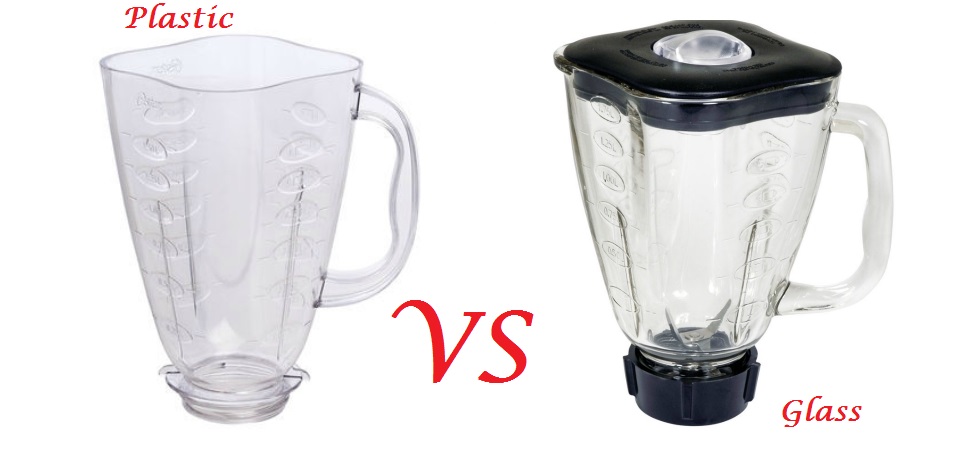 A glass jar would never alter the taste or smell of its content and this cannot be guaranteed, in time, by a plastic version- plastic tends to "borrow" odors and colors from the ingredients mixed in.
On the other hand, these days, the quality of plastic materials is much improved compared to the past- and special models with hard to scratch, reliable, plastic pitchers are available to buy with the advantage of the affordable prices. They are particularly recommended for those with two "left hands" that are prone to frequently drop them.
Capacity
Choose wisely when it comes to your blender capacity- a large blender can prepare smaller portions but not the other way around. Maybe space saving/storage is important but so is being able to serve larger portions when you have guests/ or an extended family. A blender with less than 1-liter capacity is almost useless.
Blades
It is essential to have good quality blades, especially when you want to prepare green smoothies or crush ice. Stainless steel is the best material for good blender blades.
Extra Functions
In order to get the most out of your experience it is a must that your blender has more speeds and turbo/pulse function. They guarantee more power, faster and better results.
Some models have special modes for grinding, chopping or mixing ingredients for an increased efficacy.
Blender Base
Usually the blender base is made of either plastic or metal and the latter is preferable. Pay attention to choose a model with led display, ease of control for different speeds or functions and safety locks if you are not a very handy cook.
Power
Power is probably the most important feature for a blender. A powerful motor allows frequent use, effortless mixing of nuts, leafy or root vegetables like carrots, celery, greens, smooth ice crushing. A decent blender should have a motor of at least 350 Watts but for crushing ice you need at least 500 Watts hence a 600 Watts, motor or more, should do a better job.
Always read other buyers feedback or search for a good warranty offer in order to make sure the motor is also durable not only powerful.
Different Types of Blender
These are small range blenders, with less powerful motors, handy when it comes to blending, whisking, whipping, chopping, maneuverability and ease of storage. They come with a very attractive price, at least 1-year warranty and they usually have dishwasher safe parts and functions like multiple speeds and turbo button. They are the cheap and practical solution for people that want to enjoy a healthy smoothie without too much fuss.
The best arguments for these models is that they are small, easy to use and to clean, relatively cheap and you can use them at home but also take them with you at work or while travelling. In some cases, their jar doubles as a travelling smoothie cup which makes them handy for those in a hurry that still want to enjoy a healthy meal or snack.
Starting with 50-100$ you can get a medium range blender that is capable of efficient blending results no matter what you blend. With such models you can enjoy extra accessories and functions – like dual jugs for more or less servings, designated button for ice crushing, more speed and power.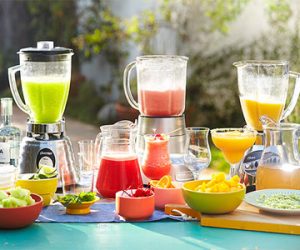 If you enjoy partying, entertaining and love to experience with different mixes and ingredients, a drinks blender is a must have. Such models "shave" the ice instead of crushing it for smoother texture of your frozen drinks, margaritas, Pina coladas, daiquiris and frozen smoothies. These models usually take up more space so make sure you have enough on your countertop.
Power Food Blenders
When you are more experienced with smoothie recipes and want more than the average from your blender able to face more elaborate tasks: this would be a multifunctional model that would effortlessly perform many kitchen tasks: making smoothies, shakes, crushing ice, chopping, grinding seeds and nuts, mincing, dicing, pureeing, heating, cooking soups and more.
They have higher prices, stronger performance and are accompanied by extended warranty periods: as an example-various Vitamix models that have up to 7 years full warranty, Ninja, Blentec or NutriBullet models.
They are amazing appliances, capable of processing the ingredients fast and with magnificent results regardless of what you put into the jar. They are intended for both commercial and private use: the direct-drive motors develop HP of speed while stainless steel blades go to thousands of RPMs.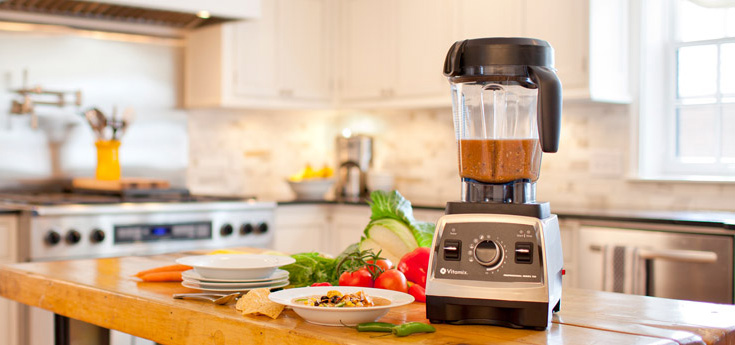 Extremely high quality materials guarantee a smooth experience for years to come.
Choosing between so many models seems hard but pay attention to the essentials and make sure you know what you want to do with your blender. Do not let a small price tempt you to compromise on power or quality and don' t invest too much if you only intend to use it from time to time!