Losing weight and staying fit is a never-ending process. The journey takes a lifetime but the benefits are worth the effort.
Some people seem to have it easier and stay naturally slim. On the other hand, in the overweight category, people appear to spend their lives in a constant diet, jumping from one weight-reduction plan to another without achieving the expected results.
The Challenge of Losing Weight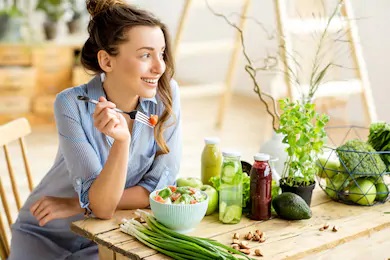 What makes people lose weight?
When the amount of calories consumed in the various processes is greater than the amount of calories entering a body, the person in question is losing weight.
However simple and easy that would sound like, to lose weight is anything but a piece of cake :). Jumping from one diet plan to another, frustrations aside, only feeds the yo-yo effect and what kilos you drop in the beginning you end up accumulating when you cannot resist the strictness or do not follow the plan as vigilant.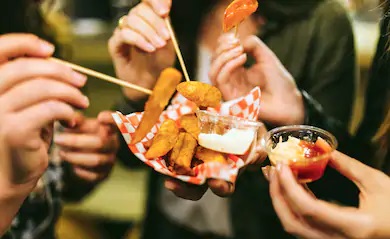 The Weight-loss Context Nowadays
We live a fast paced life in a consumer society. Cooking is a time consuming option and with so many restaurants and food trucks available, take-away is almost a socialization method. We lose track of how food should taste, look and where it comes from, and we overindulge in sugar and salt.
How to Start a Weight Loss Battle Plan?
First of all, you should be aware that you have the right to be fat. If you are OK with that, if you have the quality of life you want, you should feel no pressure to change. Of course, in nowadays society, being happy with whom you are is pretty impossible, no matter the case. But be aware that the need to lose weight should come from yourself and not somebody else, because it will help you stay focused on the long run.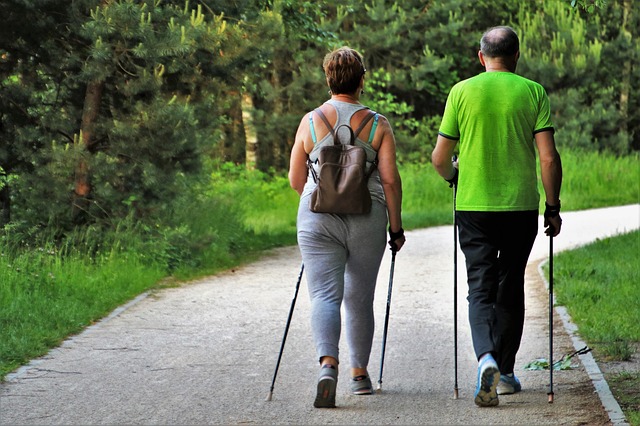 The weight loss industry is worth $70 billion dollars and has a 95 percent failure rate. You should keep that in mind before investing in wonder powders, tea, pills or gear that promise fast results.
The industry still fills a need, since about 70 percent of U.S. adults are overweight or obese, according to government data. But attitudes about how to control weight are changing, as many dieters bounce from one plan to another without finding satisfaction. Many give up on dieting altogether in favor of a broader approach that emphasizes eating a wider variety of foods, exercising and seeking to sustain a healthy lifestyle.

SAGE Business Researcher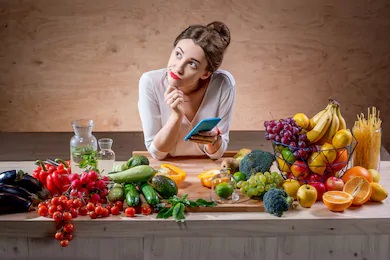 Two of the most important things when approaching weight loss is to get to know your food and set realistic expectations. Make time for yourself and your meals and remember that you did not put weight on overnight so fast results are impossible.
Do not underestimate the influence of the entourage: if you can get your family and friends' support and even involvement chances are you'll have more success with your journey.
How Can Smoothies Help You Lose Weight?
How many of you would give a steak with fries for a delicious smoothie that contains countless positive elements for your body? It is in vain to explain that being healthy is to have a healthy life, based on proper eating.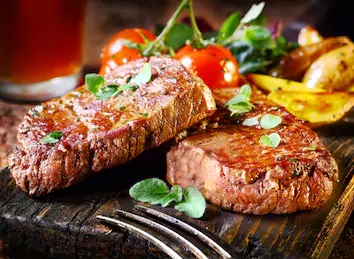 The thing is, when you learn to eat proper you know you can have both the steak and the smoothie, not the fries though. You'd better replace those with a fresh, filling salad and serve the smoothie later on, as a tasty, energy boosting snack. Or serve the fries with the salad and ditch the meat but in time you will notice that the simple, potato carbs give energy only for a short while and you soon feel hungry again.
Can we lose weight with smoothies?
Since the topic of this article refers to the best recipes for smoothies to lose weight, you can imagine the answer to the above question is yes. But you have to follow some tips in order to make it work in your best interest.
First of all, introducing a smoothie per day in your diet is the best way to make sure you eat enough fresh vegetables and fruits! You'd be surprised to learn that most of us do not even consume half of what we should eat per day in fresh fruits and vegetables.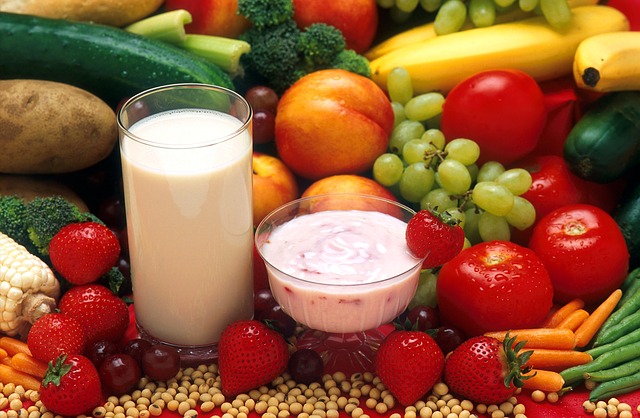 And despite your efforts to maintain a healthy diet, you may find it difficult to achieve these goals because of your lack of time or lack of attraction towards certain fruits and veggies in their fresh, unprocessed form.
Secondly, the nutrients found in the fruits and vegetables that go into your smoothies are packed with fiber, multiple nutrients, vitamins and antioxidants which beside aiding weigh-loss, contribute to beautiful skin and a healthy digestive system.
Thirdly, smoothies help you stay hydrated which is key when you want your body in top form.
among adults, poor hydration was associated with higher body mass index (BMI). Researchers speculated that individuals who are classified as obese on the BMI charts may have a harder time staying hydrated — the more you weigh the more water you need — and so may be more likely to eat when they are actually thirsty, especially if they find it difficult to tell the difference between hunger and thirst cues.
Further complicating the picture is the fact that many foods contain water, and some beverages provide calories. Eating water-rich foods like vegetables, fruits and soups may help tackle both thirst and hunger

Carrie Dennett, MPH, RDN, CD is a registered dietitian nutritionist
How to Make Sure Your Smoothies Help You Lose Weight?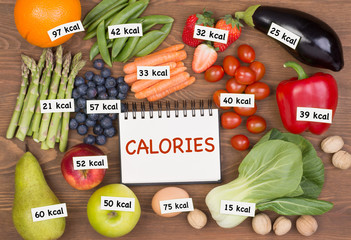 No matter the diet you adopt, you should always know your food. What sort of nutrients it brings to your body, how many calories, how much carbs, fat or proteins it consists of.
At first it might seem overwhelming but once you get the hang of it, it comes naturally. Learning about your food, helps you figure out how to combine elements in order to get more energy or feel satiated for longer periods. Your can find HERE a very interesting post on this topic.
Smoothie Weight Loss Tips
Make it a meal
It is very effective to use smoothies as a meal replacement. Replacing a daily meal with a smoothie is an easy way to reduce the daily caloric intake. It also increases your consumption of fruits and vegetables and adds more water and fiber in your diet – all these are great things for weight loss.
Best Smoothie Weight Loss Ingredients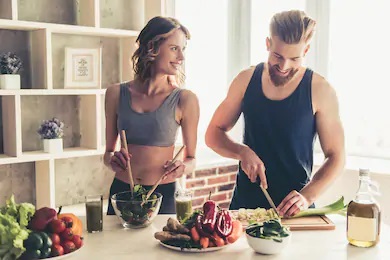 All fruits and vegetables are great for weight loss, but there are a few that stand out in the crowd. Foods that are low in calories and high in fiber accentuate weight loss.


Some of the best ingredients to add to your "weight loss smoothies" are grapefruit, pumpkin, kale, apples (with skin), blueberries, pomegranates, chia seeds, raspberries, pears ( unpeeled), strawberries, bananas, oranges, broccoli, celery, cucumber, carrots and green leafy vegetables. Even raw oats can provide a smoothie texture while adding healthy protein, fat and fiber.
Ratios for the Perfect Weight Loss Smoothie
A good ratio of fruits and green vegetables to support weight loss with smoothies would be: 2 pieces of fruit (banana and apple, for example), 2 or 3 cups (packed) green leafy vegetables (spinach, kale, cabbage) and 8 ounces of water or homemade nut milk. Add either a tablespoon of chia seeds (soaked in water for 5 minutes), 1/4 avocado or 1/4 cup of raw oats. Finish with a ball of protein powder, if desired. You can use a quality, protein-based herbal powder in your smoothies. The protein powder increases the protein content, and it helps you feel full and satisfied for a longer time.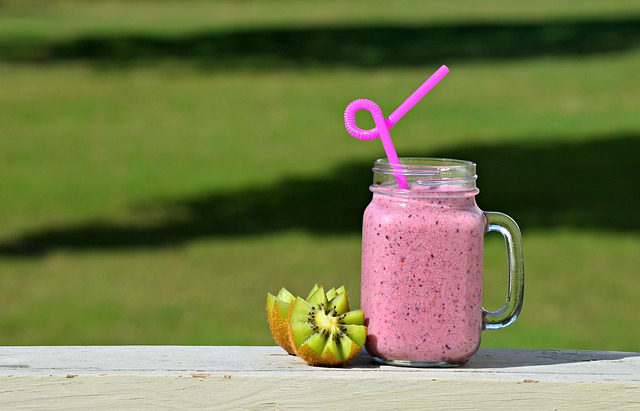 Keep an Eye on Your Sweet Tooth!
Do not be afraid to use bananas, mangoes, grapes and other sweet fruits in a weight loss smoothie. These fruits will sweeten your smoothies without presenting a problem for the weight loss process. Natural sugars found in fruits do not cause weight gain.
AVOID honey and maple syrup. Concentrated sugars will do the opposite effect, making your smoothie a sugar bomb, thus hindering your weight loss. Refined and concentrated, these processed sugars will hinder your ability to lose weight. If you absolutely must add a sweetener to your smoothie, try 1 or 2 dates or Sukrin.
Weight Loss Smoothie Recipes
Cocoa-Berry Chia Smoothie Recipe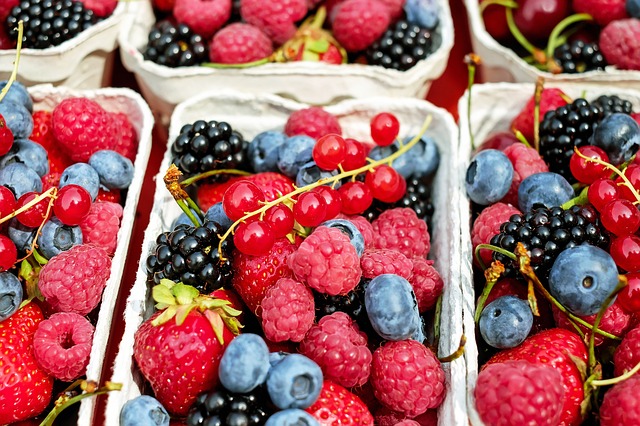 INGREDIENTS
1 banana, peeled
1/2 cup blueberries
5 large strawberries
1 tablespoon cocoa powder
2 tablespoons chia seeds, soaked for 5 minutes
8 ounces almond milk, unsweetened
PREPARATION
Start by adding the liquid to your blender, followed by the rest of the ingredients. Blend on high for 30 seconds or until smoothie is creamy.
Coconut-Mango-Lime Green Smoothie Recipe with Kale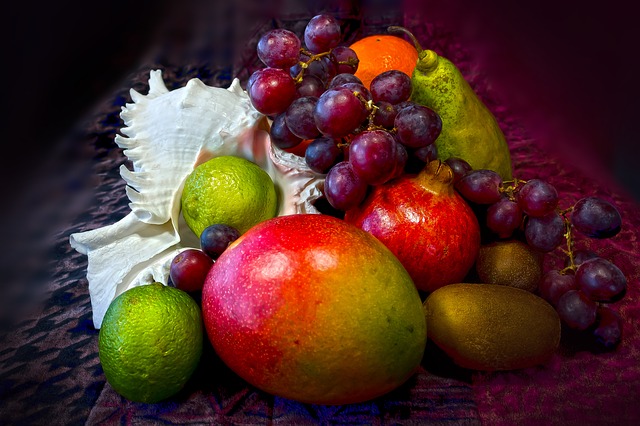 INGREDIENTS
1 mango, peeled and pitted
1/2 lime, peeled and seeded
1/2 frozen banana, peeled and sliced
3 cups of kale
8 ounces of unsweetened coconut milk
PREPARATION
Start by adding the liquid to your blender, followed by the sweet fruit. Last, add the vegetables to your blender. Blend on high for 30 seconds or until smoothie is creamy.
Green Smoothie with Kale, Pineapple and Matcha powder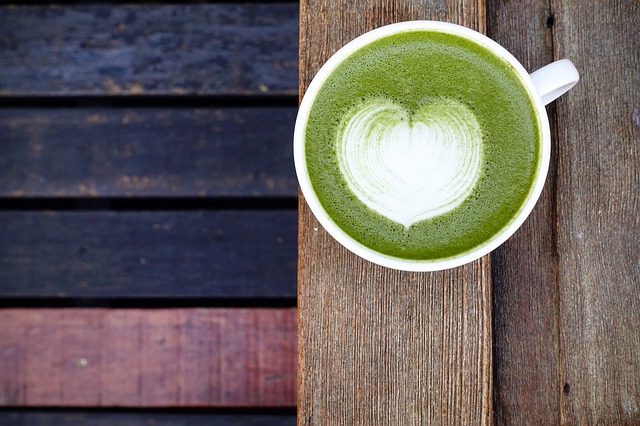 This green smoothie recipe is great for slimming, detoxifying, energizing and even anti-anxiety.
INGREDIENTS
2 cups of kale leaves
½ cup of fresh pineapple
half an avocado
1 cup of almond or soy milk, unsweetened
1 tablespoon of honey
1 teaspoon of Matcha powder
PREPARATION
Add the liquid base first, add fruits and greens second and last the honey and Matcha. Blend on high for 30 seconds or until smoothie is creamy.
Peach Smoothie for Weight Loss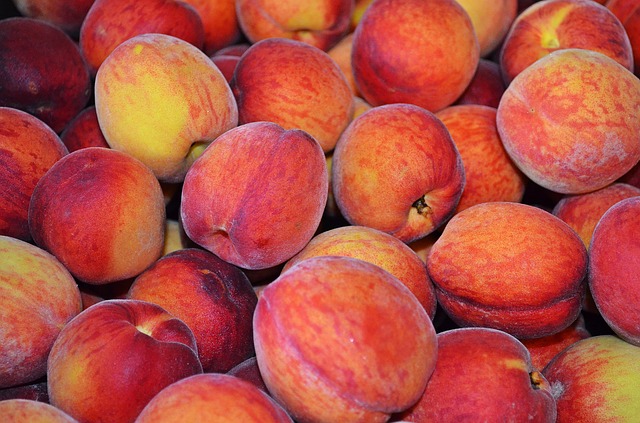 Peaches help reduce the feeling of hunger and speed up the metabolism. The flax seed oil acts as a natural laxative, puts the digestive system in motion, helps you get rid of toxins, and keeps you in shape and even drops a few pounds naturally.
INGREDIENTS
One cup of skim milk (250 ml) which can be replaced with any type of unsweetened nut milk, if preferred
A cup of frozen peaches without added sugar (150 g)
Two spoonfuls of linseed oil (cold pressed)
PREPARATION
Put frozen peaches and the milk in a blender. Blend for a few minutes, then serve in a tall glass. Add the linseed oil, and stir well. Be careful and try this smoothie at home for the first time since the laxative effect can really take you by surprise.
The Protein-Enriched Smoothie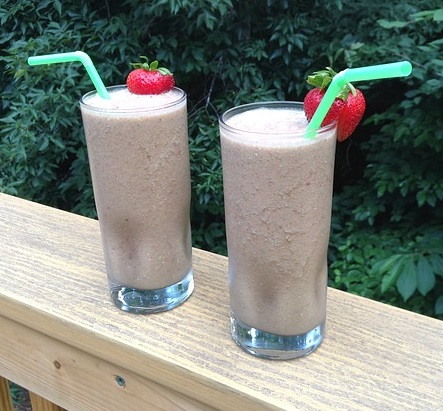 This smoothie is going to take a little longer to digest, but it burns more calories than others.
INGREDIENTS
½ banana
½ cup of skimmed milk (125 ml) or any low fat, unsweetened nut/ soy milk
1 spoonful of whey protein, chocolate flavor
½ cup of peanut butter (100 g)
6 to 8 ice cubes
PREPARATION
Put all the ingredients in a blender. Mix for a few minutes, until the texture is homogeneous and consistent. Then pour the smoothie into a glass and enjoy.
Exotic Yogurt Weight Loss Smoothie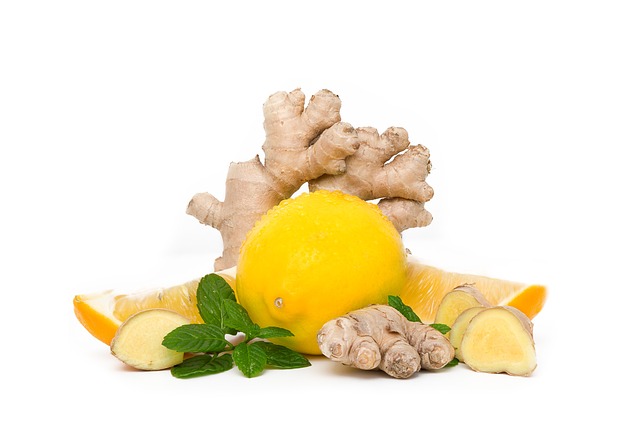 The papaya helps improve the health of the entire digestive system, while mint and ginger help relieve stomach pains. For its part, lemon is very rich in vitamin C. Finally, yogurt is excellent for increasing the amount of probiotic agents present in the body.
INGREDIENTS
1 cup and ½ of papaya cut into pieces (140 g)
2 tablespoons fresh ginger (20 g)
The juice of half a lemon
Some mint leaves
½ cup yoghurt (100 g)
1 cup ice cubes
1 spoonful of agave syrup (15 ml)
PREPARATION
Put all the ingredients in a blender and mix them at high speed for several seconds. Then pour the resulting mixture into a suitable glass.

Popular Videos with Weight Loss Smoothie Recipes
To increase the effects of these smoothies and lose weight, it is strongly recommended to drink water regularly and do any kind of physical activity, at least 30 minutes daily- from a power walk to any type of fitness that seems appealing to you.
Keep us post it if you have any tips and tricks or any super smoothie recipe that helps you lose weight. How is your journey and what keeps you motivated and going strong? Best of luck you guys and make sure you keep a balanced routine with plenty of reason to be happy and excited with your life!