Longer nights, rainy days and low temperatures state the obvious: autumn is here to stay! Autumn is a season accompanied by many allergies and disorders, particularly affecting people with a weakened immune system. A tastier, less invasive manner to fight allergies, colds and asthenia is to try these amazing Autumn Smoothie Recipes that will boost your energy levels and help you become a wellness warrior.
 Cranberry Sweetness Bliss Smoothie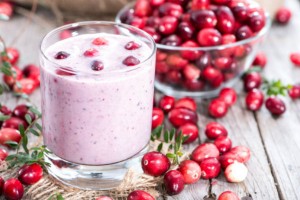 Cranberries are a great source of antioxidants and vitamins: A, B1, B2, B3, C, E and also healthy oils and minerals. A glass of cranberry juice does wonders for the immunity, for the cardio system, fights colds/respiratory infections and balances  the good cholesterol levels.
Ingredients: 
1 cup unsweetened almond/coconut/hemp or rice milk
1 cup mixed berries
1/4 unsweetened, concentrated cranberry juice
1/4 avocado
1 tablespoon flax meal or chia seeds
1 teaspoon ginger
1 teaspoon cinnamon
Ice (optional)
Mood Stabilizer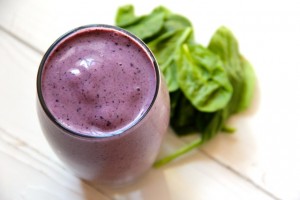 Rich in nutrients, spinach provides almost half of the daily requirement of vitamin A, in just  a cup. In addition, spinach provides 14% of the RDA of Vitamin C for optimal health. By eating spinach, a person can accumulate iron, calcium, folic acid, vitamin K and fiber. Combined with the rich in antioxidants, vitamins and selenium blackberries – you can enjoy a delicious weapon to fight UV effects, depression and anxiety.
Ingredients:
1 cup almond/ coconut milk
1 cup fresh or frozen blackberries
1 teaspoon maca powder
1 tablespoon almond butter
1 handful of spinach
1 tablespoon raw, organic honey or stevia ( as you prefer)
 Choco Kale Health Shake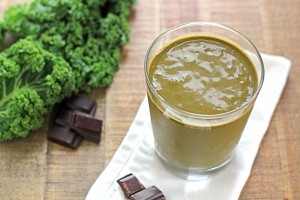 I will not insist on the benefits of chocolate;it goes without saying that everyone knows them. When it comes to kale, here are some interesting facts on this amazing vegetable: it has more iron than beef, more calcium than milk, 10% more vitamin C than spinach. Filled with antioxidants and anti-inflammatory elements, it provides great cardiovascular support.
Ingredients:
1 tablespoon chia seed
2 to 3 tablespoons raw cocoa powder
2 cups coconut milk
2 cups raw baby kale
1/2 avocado
1 teaspoon cinnamon
8 ice cubes
stevia to taste
Optional: 1 scoop choco or vanilla flavor protein powder; 1/2 or 1/4 spirulina powder
Kale Berry Blast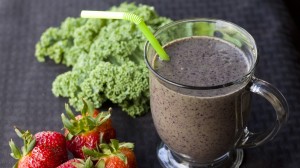 Kale, strawberries, and blueberries are three superfoods overflowing vitamins and antioxidants. Strawberries are an excellent source of vitamin C, vitamin K, manganese, vitamin B1, folic acid, biotin and vitamin B6.
They have an anti-aging effect, boost immunity , prevent arthritis and gout.
To keep natural sugar intake at minimum, it is recommended to use water
Ingredients:
1+ 1/2 cup water/ coconut water/ fruit juice of your choice
1/2 cup fresh or frozen blueberries
1/2 cup fresh or frozen strawberries
1 cup baby kale leaves
Autumn Boost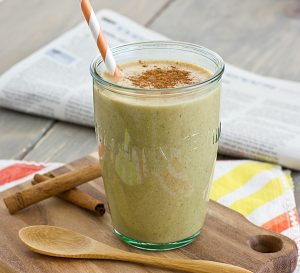 Pumpkin promotes healthy skin, protects against colds and boosts the immune system due to the intake of vitamins A, B1, B3, B6, C, E, folic acid, calcium, potassium, selenium, iron, manganese and fibers. The winning combination with the acai powder ensures high levels of energy, great nails and hair and a really good night sleep.
Ingredients:
1/2 organic, unsweetened pumpkin puree
1 overripe pear
2 tablespoon acai powder
2 tablespoon flaxseed
2 tablespoon dried mulberries
1 cup coconut water
1 cup ice
Blend all the ingredients together except the mulberries, sprinkle with mulberries and serve with a straw.