The best method to loose weight is to start being more active- at least a 30 min walk a day- and add some common sense changes in your diet- less sugar, less saturated fats, less carbs.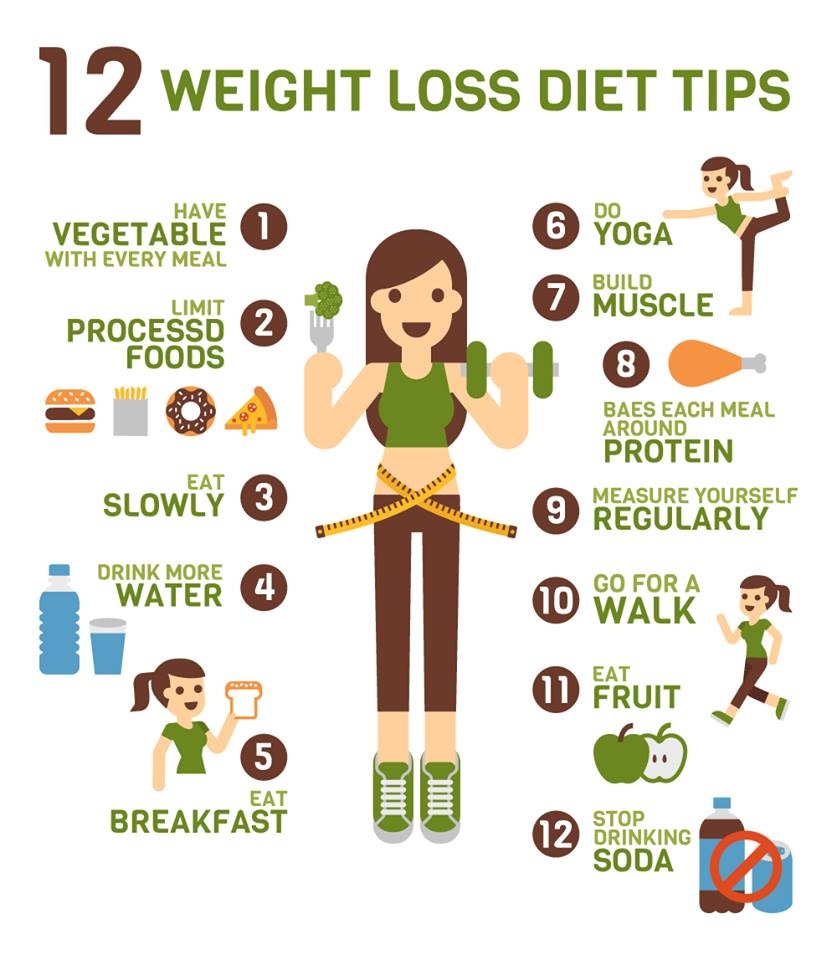 A diet smoothie can help weight loss in many ways: it can successfully replace a meal (breakfast or dinner would be best), it can consist of elements that help fat burning, inducing a feeling of fullness, improve digestion and add nutrients, minerals and vitamins necessary for maintaining a healthy body and good levels of energy.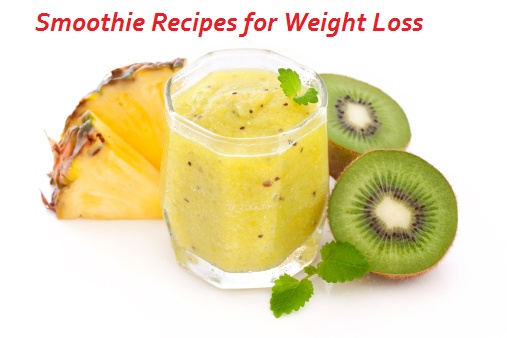 A smoothie for weight loss should have fewer calories. Considering this, green smoothies would be the best choice but they are not very appealing when it comes to taste and flavor. Besides burning fat, vegetables and leafy greens are dense in nutrients and fiber. But fruit smoothies can also serve our purpose if we learn to make the right combinations. Check out our tasty Diet Smoothie Recipes below.
Green Breakfast Smoothie
Ingredients:
2 apples
1/2 pineapple
1/2 cucumber
freshly squeezed lime juice
1/2 avocado
30 g of wheat
Add ice and blend until right consistency.
Banana and Peanut Butter Breakfast Smoothie
Ingredients:
half a banana;
½ cup peanut butter;
½ cup skim milk;
6 ice cubes;
a scoop of protein powder with chocolate flavor.
Blend untill you get the right consistency.
Blueberry Smoothie for breakfast
Ingredients:
half a banana;
one-third cup of soy protein;
half a tablespoon of flaxseed oil;
a quarter cup of frozen blueberries;
half a tablespoon of apple juice concentrate or honey;
a teaspoon of bran;
250 ml of water.
Blend untill you get the right consistency.
Greek Delight Berries Smoothie
Ingredients:
1 cup Greek yogurt (flavor of your choice)
2 cups berries (as desired, fresh or frozen), blueberries are a good choice)
1 whole banana (unpeeled)
few sprigs fresh spinach
2 cups water
Add water and yogurt first, to facilitate mixing.
Explosive Watermelon Smoothie
Ingredients:
4 cups watermelon pieces (seedless)
1 fresh lemon
1/2 teaspoon vanilla
4 strawberries
1 cup papaya (pieces)
1/2 teaspoon almond extract
It's a smoothie full of antioxidants!
Strawberry Smoothie Antioxidants Boost
Ingredients:
12 fresh or frozen strawberries
1 cup yogurt
1 tablespoon of maple syrup
10 Raspberry
1/2 banana (peeled)
Add water or milk (milk should always be replaced by water in a diet smoothie) and mix well until liquid consistency.
Healthy Green Smoothie 
Ingredients:
6 leaves of kale choice
1 whole cucumber
1 apple or pear
4 cloves garlic, peeled and chopped
4 celery strands
1 tablespoon ginger
Add water and ice until everything is mixed. Drink a glass every morning and you will be shocked by the invigorating effects on your body!
"Flat Belly" Special Smoothie
Ingredients:
1 Greek yogurt
1 tbsp almond puree
50g of frozen blueberries
50g diced pineapple
100g Kale or spinach
10 cl water
Mix untill you get the right consistency.
Antioxidant-Packed Grapefruit Ginger Smoothie
Ingredients:
3 Grapefruits sliced and peeled of skin
1 banana
200g strawberry yoghurt
 grated fresh ginger-just a pinch
mint leaves
1 cup ice cubes
optional -1 tablespoon honey
Mix everything except the ice until you get  a smooth texture.Add ice and mix again until the cubes are fine ice chips.
Banana and Nuts Smoothie
I am a big fan of Giada De Laurentiis, you might know her from the television cooking/lifestyle show Giada at Home. This is a recipe shared by her that I found very tasty and energising, great as a pre-workout snack.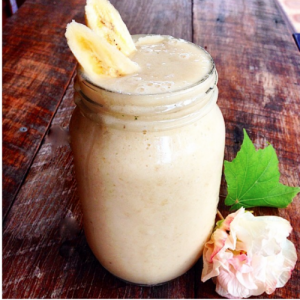 Ingredients:
1 1/2 cups ice
1/2 cup unsweetened almond milk
1/2 cup coconut water
3 tablespoons walnut pieces
2 dried dates, pitted and coarsely chopped
1/2 medium banana, peeled
Combine the ice, almond milk, coconut water, walnuts, dates and banana in the blender and blend on high speed until smooth. Pour into glasses and serve.