Spring is a wonderful season full of sunshine and positive vibes but it is also a period of asthenia and of immunity challenges that can really mess up with our routine. Immunity and energy levels are closely linked and while the controversies that exist around supplements and vitamins can make us suspicious we can always choose to eat foods that give us the necessary intake to feel great. Check out the following post for some tasty smoothie recipes that will boost your energy levels in no time!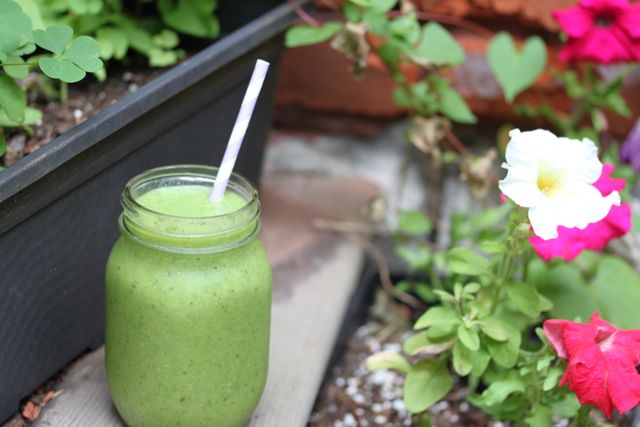 Smoothie for Energy: Recipes
Kiwi Blueberries Smoothie
Ingredients
150 ml light natural yogurt
3 tablespoons ground flaxseed
2 kiwis
100 g dried blueberries
Preparation:  Remove the skin from the kiwi and mix it with the rest of the ingredients.  You can then serve the smoothie simple or if you want, you can add honey. We recommend taking it in the morning as this mixture contains a lot of vitamins. The kiwifruit helps with the good functioning of the nervous and circulatory systems.
Sweet Temptation Chocolate Smoothie
Ingredients
1 medium bar of dark chocolate
2 scoops of vanilla or strawberry ice cream
1 glass of semi-skimmed milk
Preparation: Melt the chocolate bar in the bain-marie. Once the chocolate is liquid, mix it with the milk and ice, and mix until you get a creamy texture. Chocolate makes our bodies release endorphins- the hormone of happiness- and that contributes to the general well-being. In addition, it contains antioxidants that help to avoid heart problems and give energy to your body.
Blush Smoothie
This savory recipe combines dates, strawberries and goji berries to provide the body with one-third of the recommended daily intake of fiber. Besides being a healthy digestive, the combination of mint, orange and goji grants a refreshing experience.
Ingredients
1 cup (45 grams) of frozen strawberries
1 tablespoon (9 grams) goji powder
1 teaspoon orange zest
6-10 fresh mint leaves (according to taste)
 3 pitted  Medjool dates
1 1/2 (355ml) coconut or unsweetened almond milk
4 to 6 ice cubes- only in case you use fresh strawberries
Preparation: blend on high speed for 20 seconds or until smooth. Enjoy immediately.
Need More Energy Smoothie
Ingredients:
1 cup unsweetened rice/almond/coconut or hemp milk
2 tablespoon hemp seeds
1/2 avocado
1/2 banana
1 teaspoon cinnamon
Blend until smooth and enjoy it right away for a noticeable kick of energy.
Energy Explosion
This recipe is an amazing mix of blood cleanser, blood builder, energy supplier elements!
Ingredients:
1/4 medium pineapple, peeled
1 green apple
2 medium carrots
1 handful spinach
1 handful kale
3 cm broccoli stem
1/4 lemon (rind on, wax free)
3 ice cubes
Juice all the fruits and veggies then add to a blender with ice and mix until smooth.